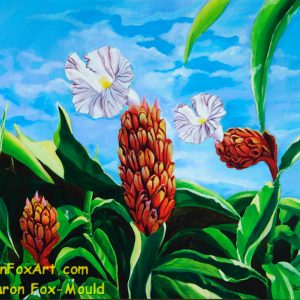 Bonnie's Garden
Bonnie's red spiral ginger sits outside my studio window and captures the Caribbean sunlight in all its glory.
$

149.95 –

$

249.95
Select options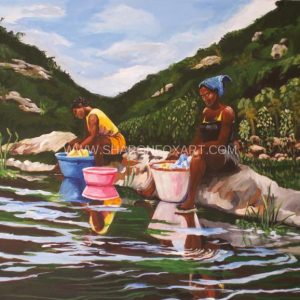 Washday in Clarendon
Since the water shortage hit us this may become a more common place activity than anyone wants to admit. Never mind that there is no water to use the washing machine, the wash pan is becoming popular again, These ladies are lucky because "the river have wata".
$

215.00
Add to cart